To spread the word about independent wheelchair skills training. I'm hitting the road again and heading north, ending up at Melton Mowbray.
Melton Mowbray
Melton Mowbray is a town in Leicestershire, England, 19 miles northeast of Leicester and 20 miles southeast of Nottingham. The town is promoted as Britain's "Rural Capital of Food". Melton's culinary specialities are Stilton cheese and the Melton Mowbray pork pie. Also it is the location of one of six licensed makers of Stilton cheese.
A little bit of history
Melton Mowbray has a long history through the ages with evidence of being visited by the Romans, Anglo-Saxons and the area having an interest during the Norman Conquest.
There has been a market in this town for over 1,000 years. Recorded as Leicestershire's only market in the 1086 Domesday Survey, It is the third oldest market in England. In 1324, royal approval was given for the market day to be a Tuesday, which continues to this day.
A trip up 'T North?
A journey up North?
To spread the word about independent wheelchair skills training.
Is Melton Molbury in the North or the Midlands?
I know I'll pass the Watford Gap services, so does that mean I'll be in the North from there as Jon from Auto Shenanegins suggests?*
As I'll be staying overnight, I found a convenient hotel close to where I need to be the following day (as per Google maps). The accommodation I found is part of a chain or franchise.** On other trips which involve an overnight stay (usually due to time spent travelling in the car, not due to distance), I try to find accommodation in local hotels, sometimes family-run. Although, on this occasion, the well-known chain seemed the best option.
Emma Way Associates
Emma Way Associates is a bespoke case management and expert witness service for those who have sustained a spinal cord injury, amputation or other severe orthopaedic injuries.
I am travelling after being invited to attend their study day to pass on vital information on Freedom Wheelchair Skills. Sharing details about how I run the business, how people gain confidence from my wheelchair training and peer support and some testimonials from past clients.
Sharing Vital Informaion
Passing vital information first-hand about my wheelchair training is key to spreading the word about delivering this service.
In addition to sharing information about wheelchair skills training with people and how confidence is increased. Also, not forgetting how easy it is to acquire and arrange. As well as undertaking to make a booking and going through assessment calls (now available on a video call). Assessment calls help determine the individual needs, goals and abilities of the client. , Equally important, the assessment call helps maximises time assigned to training.
It's a long, long road
I'm equally looking forward to the journey and meeting the team at Emma Way. In contrast, I'm not sure what BBC 6 Music programme to download for the duration of the time on the Motorway – Don Letts, Craig Charles or Huey Morgan? But I know that once I arrive and get checked into my shelter for the night, I will locate a local Indian Restaurant and enjoy a ruby murry! But what to have, though?
Bhuna, Jalfrezi, Shashlik, or something different? Comment below.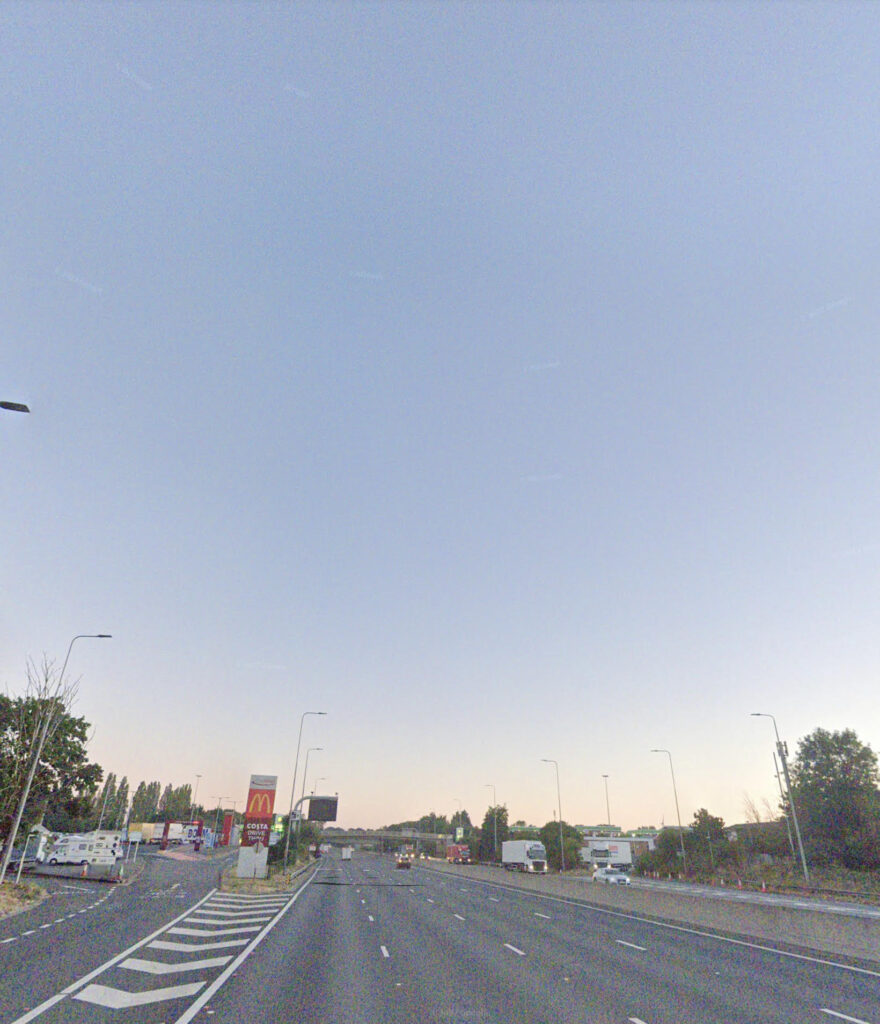 *Jon from Auto Shenenegins is visiting every service station on his YouTube Channel sharing exciting facts at each stop.
**I know what I'm getting in the room.