I don't make instructional videos. I believe face-to-face training is best for being able to meet the individual needs of each client. Teaching bespoke skills tailored to the client's individual needs and abilities. This cannot be established over video.
Face-to-face teaching is the best way to support someone in developing their skills. The student, or client, also gets first-hand life stories of each skill when training is face-to-face. When it's gone wrong for me and why I had to master it. And also how using the skill helps me move on with confidence. This is my USP.
What is USP? You can't get mine in videos!
USP is Unique Selling Point. It's mine, I own it.
My years of experience with being a permanent wheelchair user, sharing stories of my life during the training. Not all to do with wheelchair skills, but some of the adventures I have been on. Driving around the UK delivering wheelchair skills, travelling the Garden Route in South Africa and experiencing different towns and villages at each stop and cruising around Florida on the freeways to visit Disney or Universal and living with a disability and playing sports, becoming a father, and a family man, being head chef at home and not forgetting going out for a curry when the opportunity arises.
You don't get these over video format.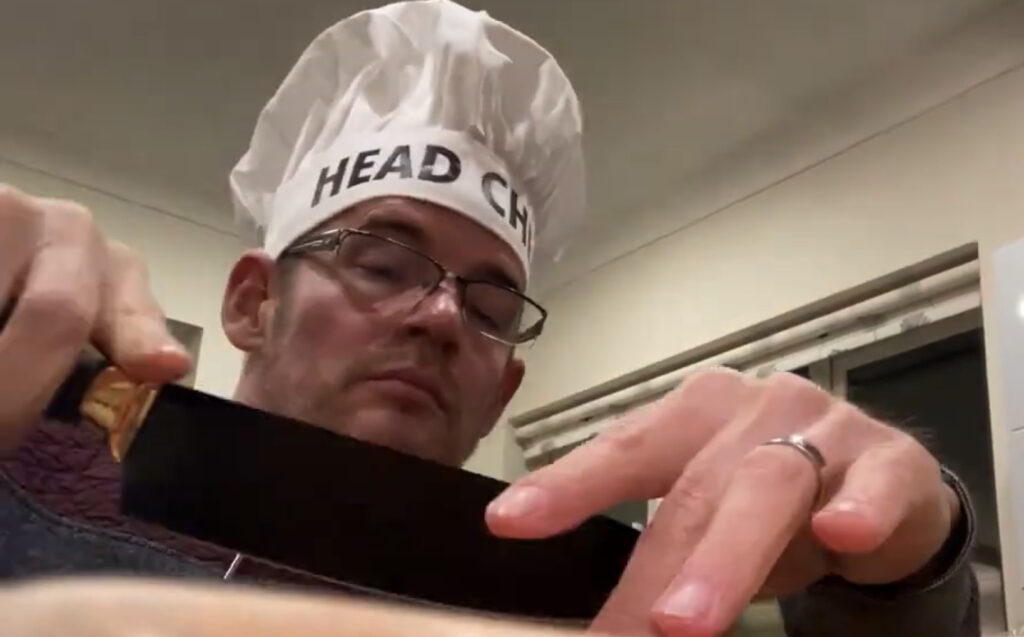 If you visit my YouTube channel, you might notice that my YouTube content can sometimes be haphazard (if that's the correct terminology?). And I don't make instructional videos.
There's no one to hold the camera and shout 'Action'. I'm a cameraman, sound engineer, director, and producer.
When I'm with family members or mates, we're not together to make movies; we are together for each other's company, in whatever setting. Not for them to hold the camera for me – but I occasionally twist an arm and get myself centre screen.
Training is after an assessment call with the client or person who knows them well. Each session is bespoke and tailored to the individual needs of the client. It is safe and in controlled conditions.
During a wheelchair skills training session, peer support takes place, possibly without the client knowing or realising. There is a conversation between myself, the client and their spotter – tales of my successes, disasters and life-changing events. As the conversation develops and the client gains confidence, they ask more in-depth questions about life and living with a disability. I'm comfortable discussing and answering questions openly but steer clear of anything medical. I'm not a doctor.
After completing the training, I always ask the client if they would be happy to share feedback in verbal, written or video format.
You can see from the written and recorded testimonials that my one-to-one, face-to-face bespoke wheelchair skills training is successful and benefits everyone who participates. Something you cannot get by watching a video.
If you have visited my Youtube channel, you'll know there are no instructional videos. The videos I create are to show what's possible living with a physical disability, sharing my journey of being active and taking on life. Although some videos show just stuff I'm interested in and want to share it. Just because my legs do not work, it doesn't mean I cannot have interests.