A new website, with an added blog
In these times of Covid-19 and all that you hear, whether you believe in conspiracy, science or are a person who runs with it? Taking the plunge, I decided to get a new website designed and launched. So here you are reading my first blog. Life as a wheelchair skills trainer.
You will have to excuse the possible bad grammar and punctuation. I left school with few qualifications, although I have been back to Night School to redo my Essential English. This is through Bucks Adult Learning, so the text should be OK. If there is something amiss, if the word Doc doesn't highlight the problem, I'm probably just going to go with it… so apologies there!
Life as a wheelchair skills trainer, being careful
Personally, I decided to be careful back in March when Boris put us in lockdown. My wife has been working hard at home, so I did the homeschooling, and we went for family walks when it was quiet. Rummaging through peoples castoffs of DVDs and books, that have been left outside their houses after having big sort-outs, my son found many items.
A small family bubble
Talking of being careful, my mum and uncle are in my bubble. The year after I moved out from my parents home, my dad passed away, which I think is a good thing. I don't think he would have liked the way we have to live at the moment. He was always busy doing something. I do miss him and would have liked to have known him as the adult I have become.
Mum comes round at least once a week, we speak on the phone more often. She misses hugs with her grandson but understands the need for caution. My Uncle calls every Wednesday to check in with everyone. He is a steam enthusiast, and we quite often end up talking about locomotives, particularly ones powered by steam.Iif he is out and about, he'll visit but stands in the garden to chat although not stopped for long. He built a model train set in the garage for my son, but it is used infrequently. Kids these days have different interests, but it is there if he changes his mind.
Taking risks
As things have eased a little and life has needed to carry on, I have been a bit more adventurous. I go out more for exercise, to the shop if needing supplies and even risked a much-needed curry with a few mates. Although I did make them sit outside the pub after our meal; I didn't feel the pub was a safe environment….. Not just yet!
Weller
The Paul Weller gig I was looking forward to in June got cancelled and rescheduled for next year. I very much hope it can go ahead. Since the Heliocentric album release in 2000, I have lost count on the number of times I have seen him. Not every album tour, but most. Even twice on some tours… You might ask why, and I have been… But every concert is different; every drum or guitar solo during songs is different.
I remember one gig at the NEC in Birmingham – I don't recall which album tour – the set was over two hours. With songs from Weller's back catalogue, I had never heard live. I was very young when these were released. Mum and dad wouldn't have had Top of the Pops or Channel 4's The Tube on. I'll tell you more about the gigs over the years in future blogs, so bookmark me!
Wheelchair skills help
All the things I get up to, out and about or in the home, Wheelchair skills are still an essential part of life, with or without Covid-19. When I venture outside, whether it is in the garden or venturing further afield to the shop, or to do some social distance visiting with friends or family, being confident with wheelchair skills will get me there easier and safer.
Freedom Wheelchair Skills is still offering wheelchair training at my location. If you cannot travel, your location (subject to there being a suitable venue) during this strange time can be an option. A full risk assessment is conducted before training with the client and, if needed, the venue letting agent. PPE is worn, and social distancing measures are in place during training to make sure everyone keeps safe.
To find out more information on training availability, please don't hesitate to contact me.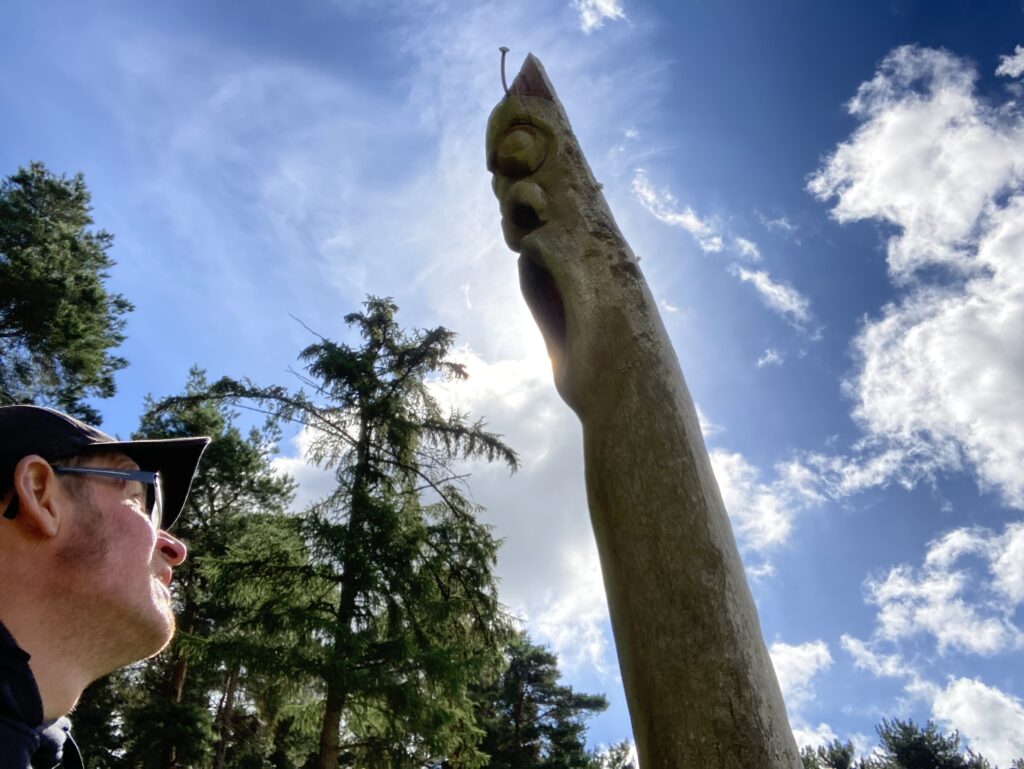 Zeus, God of the Sky, ruler & protector
Evening sun set